Put a holiday spin on the classic dozen with this Christmas arrangement of red roses and golden branches. A beautiful addition to your holiday decor, or a luxurious gift to send someone special.
*Available with silver trim or gold trim.


All prices in USD ($)

Due to seasonality of this product, there may be an increase for cost of goods for out of town deliveries.
As Shown - Gold Trim

X132G

Silver Trim

X132S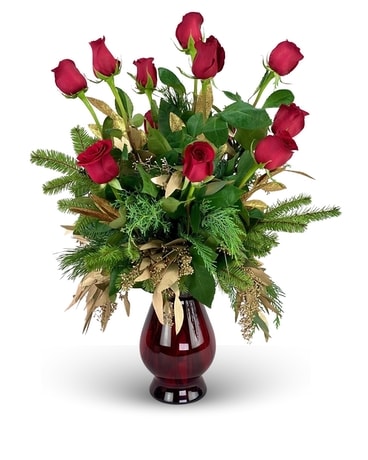 As Shown - Gold Trim - $99.95