This is truly is a gift that keeps on giving!  Place an order once, and we'll send a bouquet of our finest seasonal flowers every month for half a year.  When you order, choose the delivery date of your first arrangement and a Tillie's associate will contact you to finalize details and take care of any special instructions.
*Online order will be charged a one time delivery charge.  Price includes 5 additional delivery charges..
*Suburb areas will require us to charge an additional amount for delivery.
All prices in USD ($)

Due to seasonality of this product, there may be an increase for cost of goods.
$50 Arrangement Each Month with Delivery

6-Month

$75 Arrangement Each Month with Delivery

6-Month

$100 Arrangement Each Month with Delivery

6-Month

$125 Arrangement Each Month with Delivery

6-month

$150 Arrangement Each Month with Delivery

6-month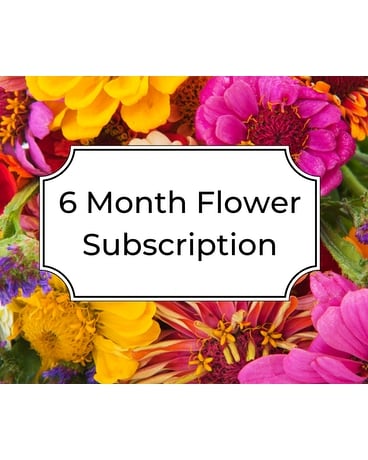 $50 Arrangement Each Month with Delivery - $350.00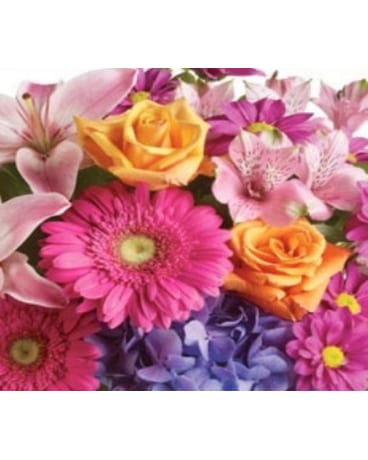 $75 Arrangement Each Month with Delivery - $500.00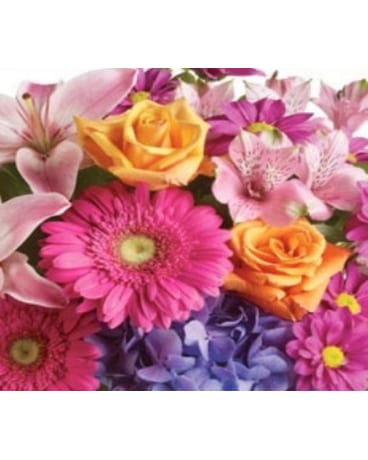 $100 Arrangement Each Month with Delivery - $650.00
$125 Arrangement Each Month with Delivery - $800.00
$150 Arrangement Each Month with Delivery - $950.00