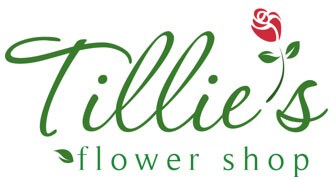 As a locally owned and operated company since 1876, we love the opportunity to support the communities that have supported us over the years. We've developed a great opportunity for various types of groups to raise money by offering a great product at an exceptional value!

HOW IT WORKS
The "12 Months of Flowers" card allows each cardholder to present their card in one of our two locations in exchange for a wrapped bouquet of fresh, seasonal flowers! Each wrap is a $7.50 value and is available any day of each month. Each card carries a value of $90 but is sold for only $40! $10, or 25%, of each card sold goes directly to the fundraising group. The card will expire one year from the first month of redemption, NOT from the card purchase date.

1. The fundraising group will estimate how many cards will be sold (Extra cards can be printed at any time if the estimate is too low). The fundraising group will be responsible for all the cards printed. The cards WILL NOT be purchased by the fundraising group when they pick them up. We simply ask that you do not lose any unsold cards and return them to us.

2. We will agree upon a sale period and after the sale period is over, the fundraising group will return the unsold cards along with 75% of the money collected for purchased cards ($30 of the $40 collected for each card). Please bring ONE check in (paid to Tillie's Flowers) along with any unsold cards. Cash is also accepted.

3. The customer will then present the card at any time during normal business hours to either store location and will be given a wrapped bouquet. The sales associate will enter the date of redemption on the card. The card will expire 1 year from the month of the first redemption, NOT from the month in which the card was purchased.


RESTRICTIONS
1. Each card can only be redeemed once a month. If the cardholder misses a month, that bouquet for the month will be forfeited. NO EXCEPTIONS (A customer cannot get 2+ months worth of $7.50 bouquets, past or future, in a single redemption.)

2. The card must be present and shown at the time of redemption.

3. We are unable to replace lost, destroyed, or stolen cards.

4. Cardholders may add additional flowers to the wrap at an additional charge.

5. We DO NOT deliver the flowers; they must be picked up in store.

If you have any questions, or if you are interested in participating, please stop in or give us a call at 316-687-0630.





CHART YOUR PROFIT
*Using the selling price of $40 per card you can expect to make the following profit.
| | | |
| --- | --- | --- |
| QTY | YOUR COST | PROFIT |
| 1 | $30 | $10 |
| 10 | $300 | $100 |
| 20 | $600 | $200 |
| 50 | $1,500 | $500 |
| 100 | $3,000 | $1,000 |
| 500 | $15,000 | $5,000 |
Contact Information:
Tillie's Flowers East
316-687-0630
tilliesflowers@sbcglobal.net