This remarkable 4" plant with its soft leaves and delicate blooms is so charming in this ceramic pot. Perfect size for a desk or end table! This pot is made especially for African violets, so they can be watered from the roots!

*Color of plant & container will vary.
*Local delivery only due to container availability.
All prices in USD ($)

Due to seasonality of this product, there may be an increase for cost of goods for out of town deliveries.
Standard: Colors will vary

violet5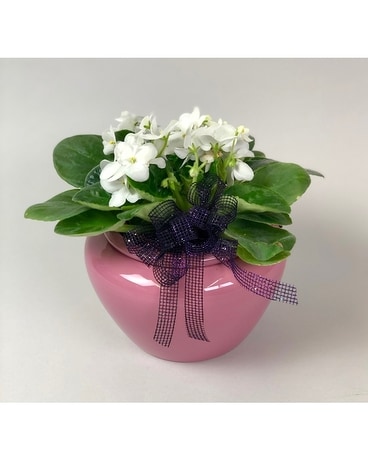 Standard: Colors will vary - $29.95