Gorgeous medium stem mixed color roses arranged in a vase! Colors will vary. Available as 1 or 2 dozen arrangements!

**Add babies breath for only $10 more!

***Mixed Colors shown with babies breath.
All prices in USD ($)

Due to seasonality of this product, there may be an increase for cost of goods for out of town deliveries.
2 Dozen Mixed with Babies Breath - As Shown

70B

2 Dozen MIXED Roses

70

1 Dozen with Babies Breath

71B

1 Dozen MIXED Roses

71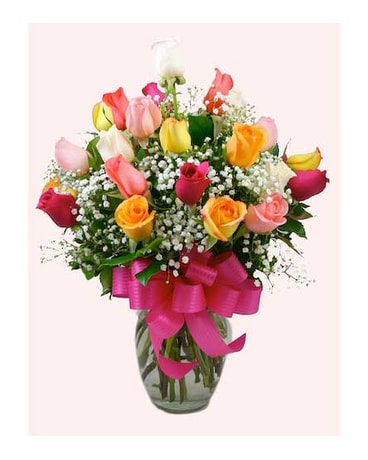 2 Dozen Mixed with Babies Breath - As Shown - $69.99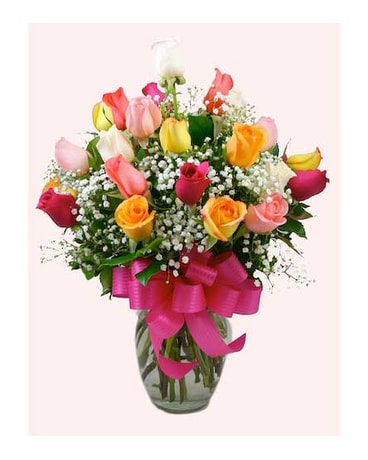 2 Dozen MIXED Roses - $59.99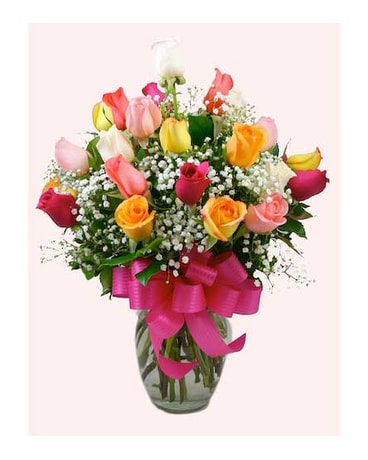 1 Dozen with Babies Breath - $49.99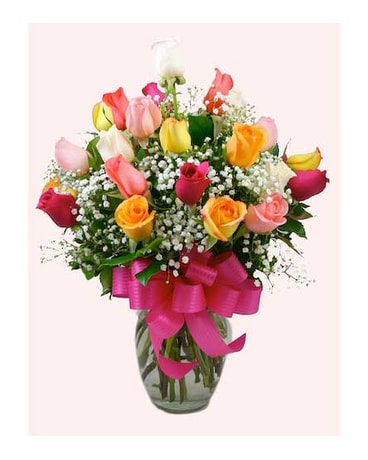 1 Dozen MIXED Roses - $39.99